So I have been quite enjoying Spring Break. I was lucky enough to get two weeks off! It has been very nice. What's even nicer is that the first three chapters of thesis have been graded... A + ! May 31st is just around the corner!
In the mean time, April 8 - 14 is National Library Week! If you are unfamiliar its a week to celebrate libraries all across the country! In honor of National Library Week I created a treasury list entitled, Love for the Library. Here are some of my favorite items featured in the treasury.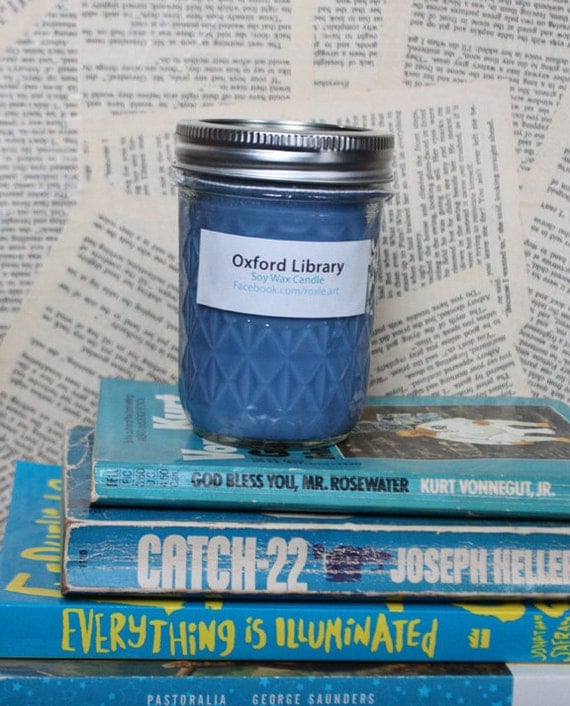 Oxford Library Scented Candle
from
Roxie Speth
The library does have its own distinct sent. I certainly would not want a candle that smells like my library. However the Oxford library, from the description sounds like a place satisfying scent! Its a quite manly combo of smells including sandalwood and hints of leather. Go check out the etsy shop Roxi Speth! They have more fun literary themed candles including Dumbledore's Office and the Shire.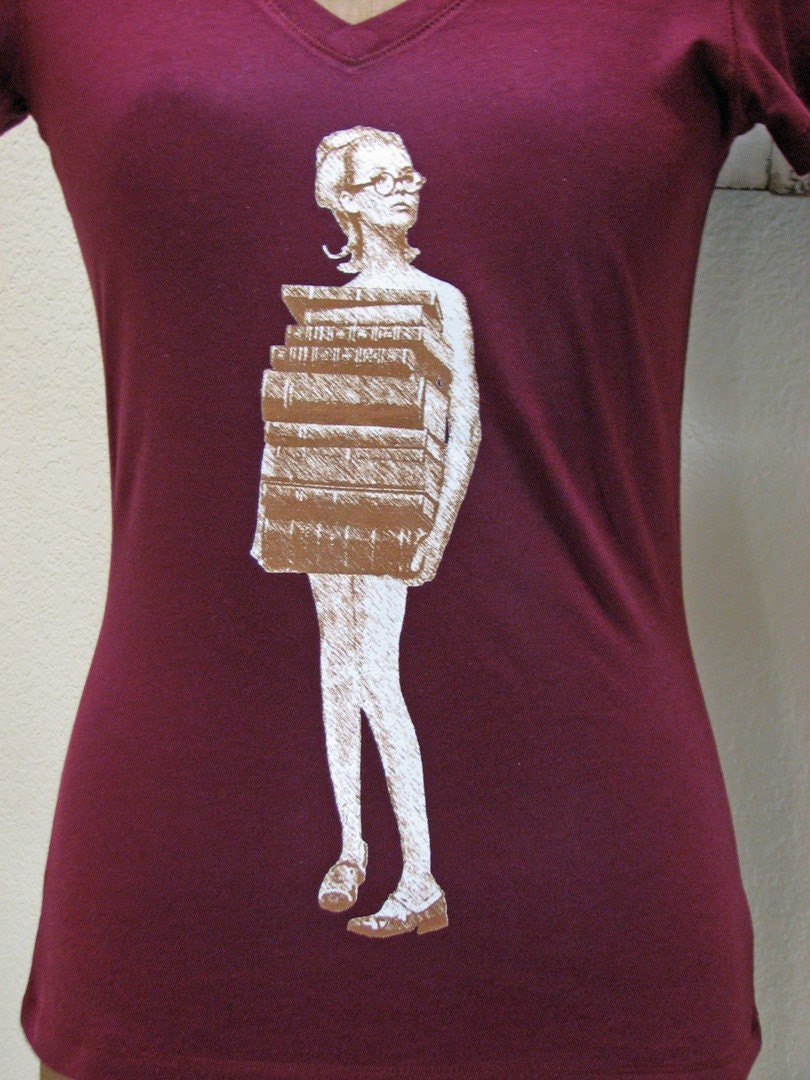 Just Books t-shirt
from
To the Moon and Back
There is a lot of vintage librarian iconography of library pin ups and the sexy librarian stereotype but I really like this new take on that same idea. Also I wonder who she's "wearing" Vonnegut, ? or maybe some of the classics like Withering Heights or Jayne Eyre?
I can go on and on with bad jokes here.
Anyway, To the Moon and Back has plenty of other great vintage designs so go check it out!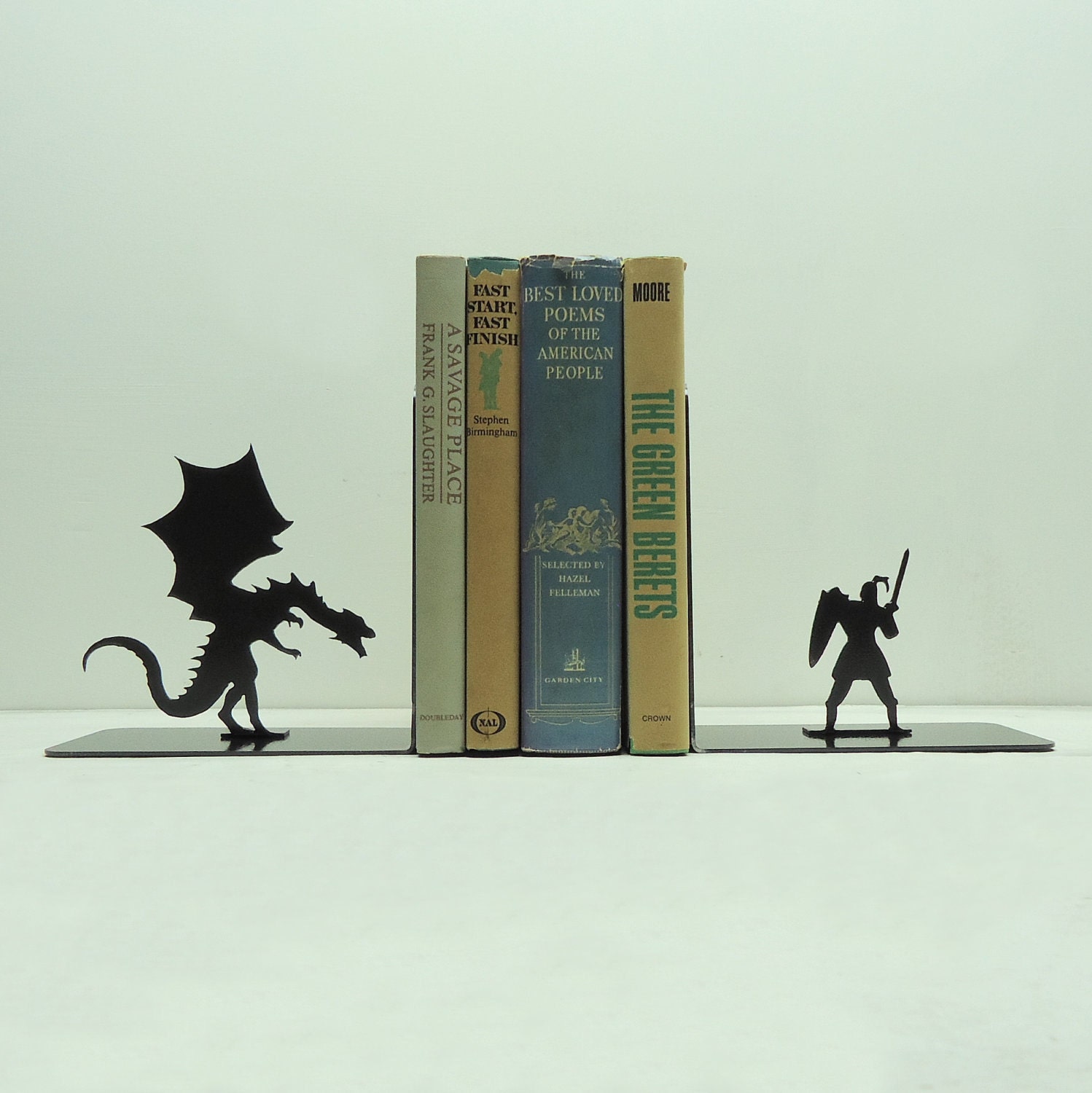 Dragon & Knight bookends
from
Knob Creek Metal Arts
I am a sucker for book ends and totally fell in love with these. They even caught the attention of my curmudgeon husband! I looked at some other items from Knob Creek and was amazed at the talent and skill level required to make such amazing pieces! Go check out the shop!