With October and Halloween celebrations over, now I can focus on the next big thing…. November 23rd the DAY OF THE DOCTOR!!!
For me this is going to be the month of the Doctor all leading up to Doctor Who's 50th Anniversary. November 23rd the anniversary special will be simulcast worldwide! This means it will be airing at around 2:00 PM for east coasters like me. I'm also thrilled to see Doctors 11 and 12 meet and team up! David Tenant and Matt Smith both playing doctors at the same time! It's a Whovian's ultimate fantasy!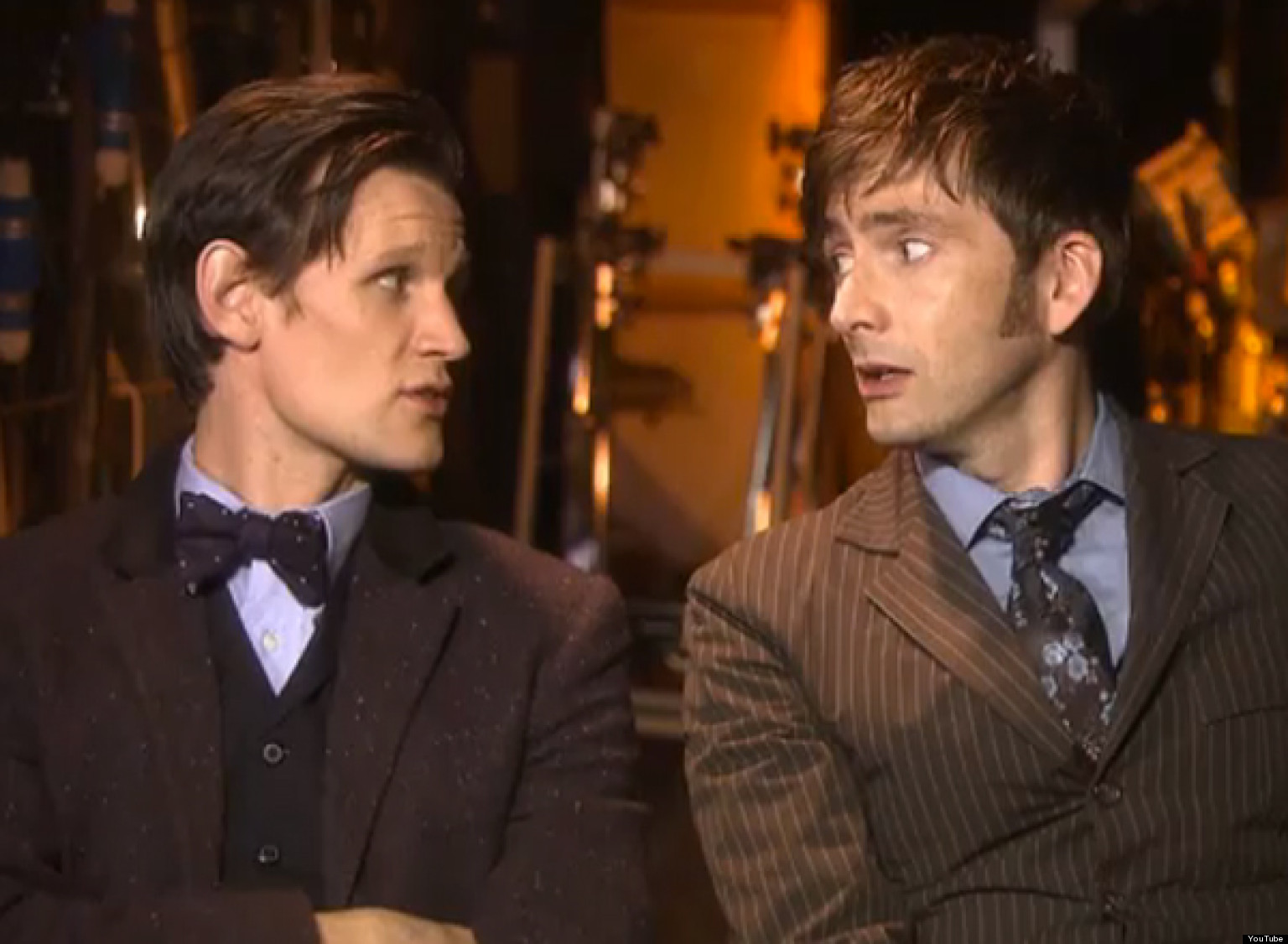 They look like they are in love
I'm doing a few things to gear up for it and I thought it would be fun to share them with you this month. For the next three weeks, leading up to the Day of the Doctor, I'll be posting a different Who themed craft tutorial. Including, how to make bow-ties, constructing your own TARDIS and making a Fez (because Fezzes are cool).
I'm also going to be hosting a giveaway! Enter for your chance to win some of the fun Who themed items from my Etsy shop. So look for that the week leading up to the special, November 17th!