Well there is impending doom headed to Long Island in the form of hurricane Irene. All I can say is bring it! Batteries were sold out just about every where and I was lucky enough to get a case of water. Its turned into a bit of pandemonium on LI but we'll see what happens. Me and Tim are expecting the summer equivalent of a snow day. I plan on putting the day to good use and catch up on some projects.
New Listings
I finally took some initiative and took some pictures. The pictures of me with the bag was a bit of a challenge. I found a spot in our apartment with great lighting and a generic background. Then I worked the self timer. And I know what your thinking, but Sarina, how did you know the picture would come out great... well here is my genius idea. I grabbed a mirror and looked at the reflection to make sure the frame matched up well. Check out my
flickr photo
stream or my
Etsy shop
to see my new listings.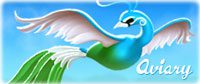 Oh also one more thing. Before listing them, I had to edit the photos. I have a photo editing program and tried using it but it was all effed up. So i used
Aviary
. If haven't heard of it by now, it is a free web service that offers all sorts of visual editing programs (even some audio stuff) It helped me a lot!
Seven minutes.
My friend Michael is an aspiring writer. He was finally able to get a short film shot. (Yay!) He has had some trouble finding some one to edit it. I offered my services and he accepted. I have run into some minor hurdles all ready. Like no external audio for the first scene! But I can work around it. More on this later....
That is all for now cowpokes. To all my East Coasters be safe this weekend (even if this thing is a dud)