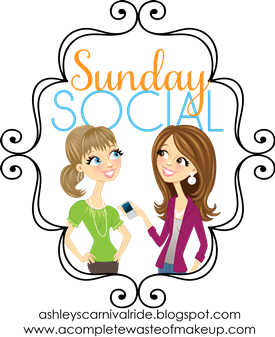 It is another Social Sunday with
Ashely's Carnival Ride
and Neely from a
Complete Waste of Make up
. This week in liue of questions we are just posting stuff for Fall. Its one of my favorite seasons so I was looking forward to this! So here is a little peice of my Fall !
Ghost Meringues
Tim found this in a Food Network magazine and saved it for me. We are making some of these bad boys for our epic Halloween party.
Spider Web Window
I made this out of yarn and its quite simple to make. (A tutorial will follow in the next few weeks)
Halloween Decorations
Here are a few ghoulish knickknacks to get my decorating going!
Burlap Bunting
I made some pretty bunting for Halloween, if you want to make your own heres
how
!