Long Island has been seriously lacking in the convention department. We used to have I-con at Stony Brook unfortunately the con was canceled last year (Thanks Hurricane Sandy). So when someone told me about L.I.
Who
I was thrilled! It was the first Doctor Who convention on Long Island in over 20 years. After searching other Who conventions, it looked like LI Who has become the only con of the North East! So I'm really pumped that it is was only a 20 minute drive away.
My brother, Charlie and I ventured out and arrived at the con pretty early on Sunday. Upon entry when I saw the TARDIS car I knew I was in the right place. The lobby was full of my people! Where else can you guy when you see a couple of Doctors hanging out with some weeping angels and Tardis'. The first thing we ran to was a panel with the Doctor of the con, Sylvester Mccoy. He played the last Doctor in classic Who, the seventh. He shared some stories of his days as the doctor and also talked about one of his latest roles in the Hobbit in which he plays Radagast the Brown. He spoke about working with Peter Jackson and that he was up for the role of Bilbo Baggins in the Lord of the Rings series. Towards the end of the panel and he started fielding fan questions and did the most extraordinary thing. He walked the room and approached the fans. He was very sweet to all of the fans!
We left that panel a teeny bit early so that we can check out the panel featuring Ian Mcneice. He's a guy who likes to keep buggering on, because he's known for playing Winston Churchill. He was really, we came into the panel a bit early and he acknowledged us and said "Oh please do come in, welcome! Would you like some water?" He talked a little bit about who, but he talked more about his varied career as a respected actor and he kept us laughing.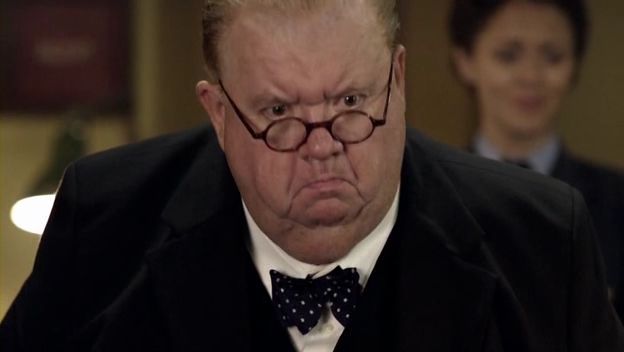 After Mcniece we went to check out the vendor tables. I was excited to meet other nerdy crafters that live locally! Some of the nicest people were,
Pixel Who
and
Geektastic Creations
. I was glad to see some amazing work. So go to their sites and check them out!
We then took a trip to the main room to take our picture with the cons TARDIS! While on line, we saw some amazing costumes, including a family of Cybermen (adorable). After the TARDIS photos we went and took an amazing/ridiculous family portrait with Sylvester McCoy. Its pretty amazing and I look forward to hanging it in my house and confusing future house guests.
I attended another panel that was all about my favorite Doctor, Matt Smith! It was hosted by the podcast
Two-Minute Time Lord
. It was an interesting discussion, where fans talked about why Matt Smith is their favorite Doctor and how sad we are that its his last year.
The rest of the day was great. We saw Daphne Ashbrook, who played Dr. Grace Halloway in the Doctor Who TV movie from the 90s. Then afterwards I participated in a game show styled like Wheel of Fortune and I won! woot woot! Afterwards things started to wind down. Towards the end of the day I received a ribbon that advertised for next years con! So I was excited that it will be back next year!